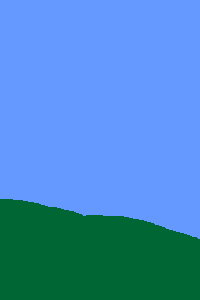 Above is a simple animation created with Photoshop Elements.
You can download the Photoshop Elements file if you wish to see how the animation was created. ( File for download.)

The directions for creating the animation can be found on the animation page.

I'm sure you can think of animations your students could create to illustrate what they have learned. Science displays, historical maps, charts, story telling and more.