Elizabeth Wallace Truman
Elizabeth Virginia Wallace was born on February 13, 1885, in Independence, Missouri.

Her nickname was Bess.
Her father committed suicide when she was 18.
Elizabeth (Bess) met Harry Truman in Sunday school when she was five. He was six.
She first met Harry in Sunday School. They were classmates in high school. After high school, they went in different directions. They met up again several years later and dated for several years.
When Harry returned from fighting in France during WWI, they were married. It was June 28, 1919.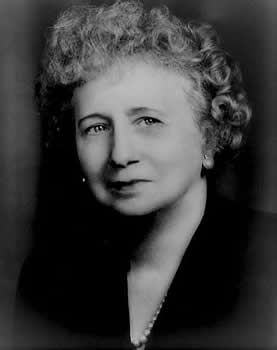 Library of Congress
Harry was sworn in as President after Roosevelt died.
On April 12, 1945 Elizabeth became the First Lady.
Bess was a big baseball fan.
She sent all of her family's laundry back to Independence, Missouri to be laundered because she didn't like the laundry services in Washington, D.C.
Bess Truman did not want Harry to run for a second term, but she did go with him on the campaign trail.
Harry's nickname for Bess was "The Boss."
She called the White House the Great White Jail. She spent a lot of time away from the White House. Bess went home to Independence for a lot of the time Truman was president.
She helped Harry write his speeches.
Bess and Harry Truman gave the first televised tour of the White House.
Bess never held a press conference as First Lady.
Their daughter, Margaret, authored The President House. It was a best selling tour and history of the history of the White House.
Margaret also was a professional singer.
Harry Truman died in 1972. Bess lived quietly in Independence, Missouri.
On October 18, 1982, at the age of 97 she died of a heart attack.
She was the oldest living First Lady.
She is buried next to her husband in Independence, Missouri.